Commission Request
See the commission sheet below to request a commission.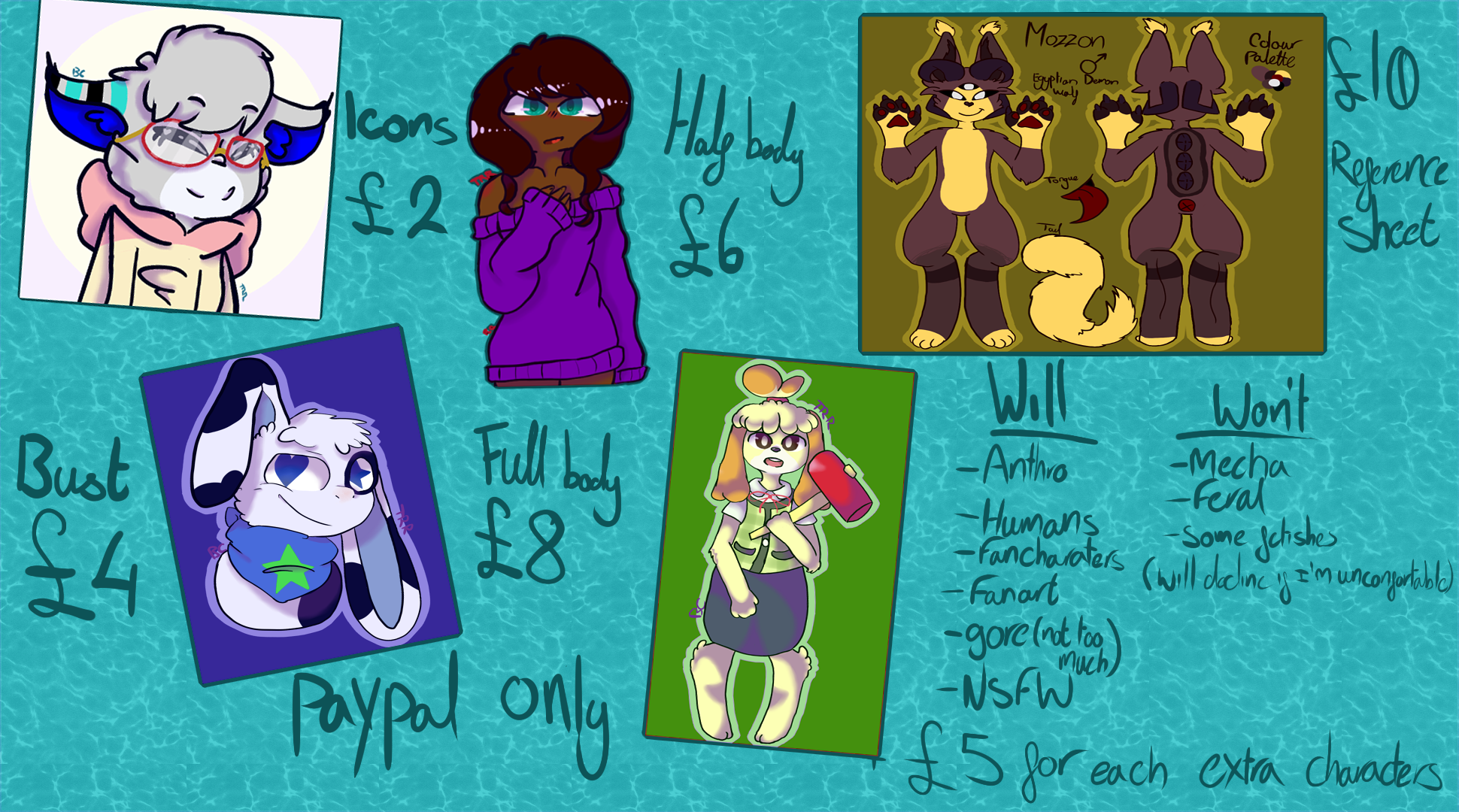 Extra Information: Two or more characters is £5 extra for each character added to the base price. Not paying the full amount will be counted as a donation.
To request a commission, click the button below, specify what you want from the commission sheet above and pay accordingly. Your commission request will be rejected if you do not pay the full amount.