What are Ultra's specifications?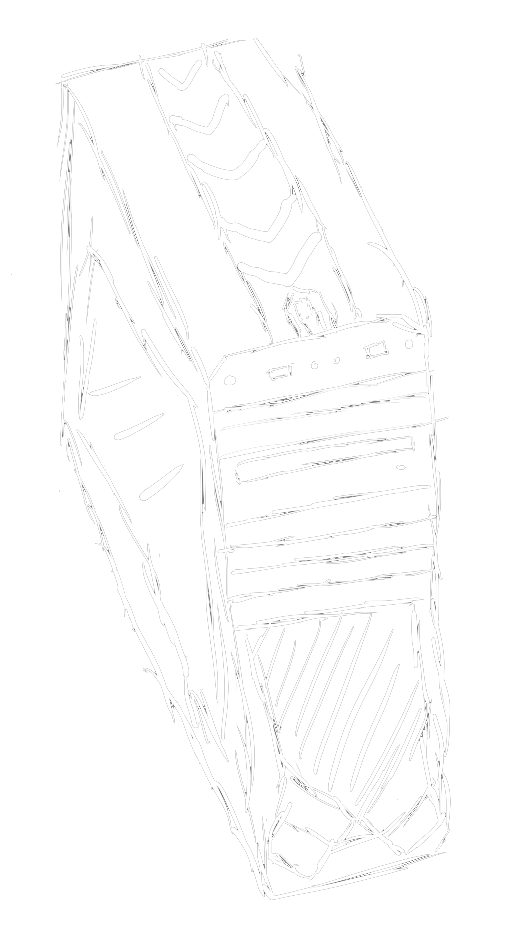 - Central Processing Unit: AMD FX-8370 @ 4.3 GHz
- Random Access Memory: 16 GB DDR3 HyperX Memory @ 1866 MHz
- Graphics Processing Unit: AMD Radeon RX 480 DUAL (8 GB GDDR5)
- Motherboard: Asus Republic of Gamers Crosshair V Formula Z Motherboard
- Hard Disk: 1 TB Western Digital Blue Hard Disk
- Hard Disk: 1 TB Samsung Hard Disk
- Hard Disk: 4 TB HGST External Hard Disk
- Operating System: Windows 10 Enterprise 2016 LTSB 64-bit
How do I record video and audio?
I record games in 1080p at 60 frames per second (FPS) using OBS or Camtasia Studio Recorder. For consoles, I use Pinnacle's Dazzle which is outputted to a computer.
Voice audio is recorded using the Focusrite Scarlett Solo 2nd Gen XLR Condenser microphone which is routed into the Focusrite Scarlett Solo 2nd Gen Interface for crisp, clear voice audio.
You can learn more about the reproduction quality here.
Everything is then imported into Camtasia Studio or After Effects and edited then rendered to create a compressed smaller video, and then uploaded to YouTube.
I render the video in "h.264 (MP4), 2-pass VBR at 3-6mbps bitrate with audio in 320 kbps 48 KHz MP3 format" as my major choice of video codec.